Talking About the Holidays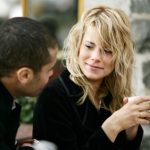 Lots of emotions, obligations, and sometimes unreasonable expectations come with the holidays, and when it comes to understanding those things, mind reading doesn't often work too well during this time of year…or anytime, for that matter. So it's critical for you as a couple to try to anticipate and address probable challenges ahead of time.
Take time to plan for your holidays, and be sure to take notes. First, as a couple, talk about the holidays, just the two of you. Then, depending on the age of your children, find out what's important to them, and encourage them to share openly with you.
Here are some things you can talk about:
Which holiday events are most important to you and why?
What visitation situations, school events, or church programs will affect your holiday plans? Sync your calendars carefully, and be sure to work your optional plans around those unchangeable obligations first.
What will your holiday budget be, and for what?Which holiday events are most important to you individually and why?
What family traditions do you want carry into your blending family, what might you want to tweak, and what new traditions do you want to form? Do the kids have some ideas?
What about decorating? One of you might take a minimalist stance and one of you might want to go all out. Find a happy balance by discussing and deciding what you'll do as a couple—before you get out the baubles and get the tree.
What new traditions might you want to start? We recently heard about a family who decided to start a new tradition of giving just three gifts, in remembrance of the Gifts of the Magi. Perhaps this year might be a good time to start such a tradition.
What spiritual traditions do you want to continue or start? Christmas eve service? Reading the Christmas story at breakfast on Christmas day? In today's world, you have to be intentional about keeping Christ in Christmas.
If you have little ones, how will you deal with Santa and all of that? Talk about it early!
And how about holiday food, cookie making, and party planning?
In the busyness of the season, how can you establish a memorable couple time? Perhaps it's just an evening out for hot chocolate and looking at the Christmas lights, but whatever it is, make time for just the two of you.
What about the kids visiting the grandparents and relatives of the former spouses? That's always a challenge as well and one you should consider and plan for.
And how do you keep from getting exhausted through the season and enjoy it instead? Sometimes you have to cut out some things just so you can have a quiet night of rest!
Because holidays can get so complicated, it's so important to be proactive, talk a lot, and carefully prepare for the days ahead! You'll be glad you did.
Check out The ReMarriage Adventure: Preparing for a Lifetime of Love & Happiness and Countdown for Couples: Preparing for the Adventure of Marriage for more ways to strengthen your marriage. Copyright © 2012, all rights reserved.
Follow me on social media!