Meet Kathleen Rouser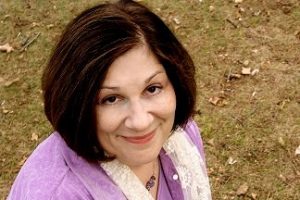 Kathleen Rouser is the award-winning author of Rumors and Promises, her first novel about the people of fictional Stone Creek, Michigan. She is a longtime member of ACFW. Kathleen wanted to be a writer before she could even read and longs to create characters who resonate with readers and realize the need for a transforming Savior in their everyday lives. She lives in Michigan with her hero and husband of 36 years.
Tell us about your newest book.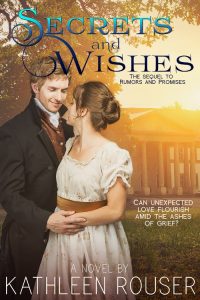 Stone Creek, Michigan – April, 1901: Maggie Galloway and Thomas Harper clash after their sons collide in a fistfight. Both widowed, they're each doing their best as a parent to their children. Outgoing Maggie has dreams for a home of her own and a business to provide for her son as she searches for God's path for her life as a widow. Reserved Thomas struggles to establish his new pharmacy and take care of his four rambunctious children, while wondering how a loving God could take his beloved wife. When Thomas becomes deathly ill, Maggie is recruited to nurse him back to health. Taking the children in hand, as well, is more than she bargained for, but she is drawn to help the grieving family. Both nurse and patient find themselves drawn to each other but promptly deny their feelings. A baking contest sponsored by the Silver Leaf Flour Company brings former beau, Giles Prescott, back into Maggie's life. When Giles offers Maggie a position at their test kitchen in Chicago, he hints that, along with assuring her a good job, it will allow them to possibly rekindle their relationship. But then a charlatan comes to town, and tragedy soon follows. Maggie and Thomas discover the miracle potions he hawks aren't so harmless when an epidemic hits Stone Creek. Thomas and Maggie realize they must work together to save lives. Maggie finds herself caught up in battles within and without the battle to help the townsfolk in the midst of illness and chicanery, and the battle to know which man Thomas or Giles deserves to win her heart.
What genre do you focus on and why?
I've currently been focusing on inspirational historical romance, because I enjoy reading a good romance and also learning about how people lived long ago as well as helping transport readers to times past
Why do you write? What drives you?
God put a love of stories in me at a young age. Writing is hard work, but I'm driven by wanting to put down the stories He has given me to write. I hope to encourage and edify believers, and share the Gospel with those who don't yet know Jesus.
Who is your main character, and how did you choose that name?
Maggie Galloway was a secondary character in Rumors and Promises. as the hero, Ian McCormick's, widowed sister and housekeeper. While I usually choose my main character's names quite carefully, I thought Maggie Galloway sounded like a good Irish name and it flows off the tongue.
What does a day in your writing world look like?
It depends on the day. Days that I have Bible study in the morning and I'm volunteering to teach kids at Community Bible Study, I'm more likely to write in the afternoon. When I have
stuff going on in the afternoon, such as my part-time job, I write in the morning. I start with a word count goal depending on the length of the story I'm planning to write. When I'm home and ready to write I sit in one of a couple of my favorite spots, and make sure I have a cup of coffee nearby. Hopefully my cat will decide to hop on my lap and keep me company while I write. Having her snuggling on my lap is good incentive to stay in one place and write longer!
What is the hardest part of being an author? Why?
Like many other authors I'm an introvert at heart, though you might not know that to meet me. I call myself a "friendly introvert." Funny, while I don't mind public speaking, I don't
enjoy the daily marketing–being on Facebook, etc. as I think of myself as a very private person. I'll be open and honest with people I know personally, but it's hard to know what to present to the outside world. I also find it hard to balance the marketing and writing time sometimes.
What's the best part of your author's life? Why?
It's being able to create new stories and characters, it's finding out that God has used them to touch readers' hearts, and knowing I'm doing the work that God has given me to do.
What is the craziest thing you've experienced as an author?
There's nothing I can think of that was crazy. I'm afraid my life as an author has been pretty ordinary! But sometimes boring is good too.
What is your favorite pastime?
Well, like most writers, I love to read, but outside of that I'd say making jewelry with beads or wire wrapping, that is, if I'm not just hanging out with my husband, which I love as well.
Do you have other books? We'd love to know.
My first novel was Rumors and Promises, and it's a 2017 Bookvana Award winner for religious fiction. Before that I had a novella, The Pocket Watch, published in the anthology, Brave New Century, was published in 2013, and "Special Assignment," a short story in the anthology, Christmas Treasures, published in 2014.
What are you working on now?
I'm working on a novella for Barbour's Great Lakes Lighthouse Brides Collection coming in 2018. My story is going to be about the Mackinac Point lighthouse and involves a shipwreck survivor with amnesia.
Website: http://kathleenrouser.com
Link to book: On Amazon: http://tinyurl.com/y7oqpym6 On Barnes and Noble online: http://tinyurl.com/yaj5ryc5
Social media links: Facebook: https://www.facebook.com/kerouser
Facebook author page: https://www.facebook.com/kathleenerouser/
Twitter: @KathleenRouser
Pinterest: https://www.pinterest.com/kerouser/
Follow me on social media!