Meet Diana Lesire Brandmeyer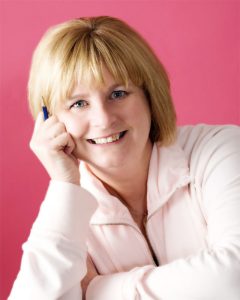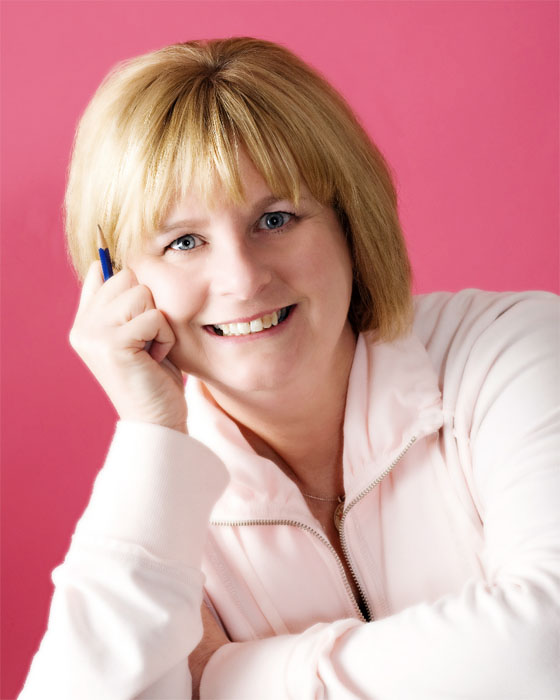 Diana Lesire Brandmeyer, CBA and ESPA Best Selling, Christian author, writes historical and contemporary romances about women choosing to challenge their fears to become the strong woman God intends. Author of Mind of Her Own, A Time to Dance, We're Not Blended­ We're Pureed, A Survivor's Guide to Blended Families.
Tell us about your newest book.
A Time to Bake follows A Time to Dance, but readers won't be lost if they haven't read a Time to Dance.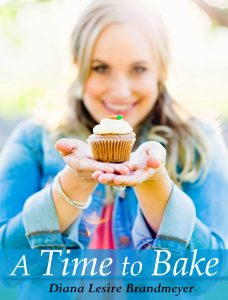 Alison Dahl works as a pharmaceutical rep for a struggling company. Not wanting to see if she's next to be laid off, her entrepreneurial spirit kicks in. With a leap of faith, she quits her job and heads to the lake town she loves to open a cupcake shop.
Chad Hastings, a widowed dad known for his loyalty and dependability, has his hands full with a son and a few overzealous matchmaking friends. When Chad is hired as the general contractor for the cupcake shop remodel, his friends see him and Alison as the perfect recipe for a sweet ending. Chad's secret could melt away any hope of a sweet ending.
Can she look beyond his past mistakes? Can he look past her impulsive risk-taking? Memorable characters, lighthearted humor, and wholesome spiritual messages bring Diana Lesire Brandmeyer's powerful tale of forgiveness to life. Buy this sweet treat today.
What genre do you focus on and why?
I write historical and contemporary. I'm the kind of person who has never been able to pick just one. Though, I would say all of my books center around a small town. Hey, is that a genre? Yes, let's make it one. I write in the Small Town genre.
Why do you write? What drives you?
I write because if I don't, and yes, I've tried to stop, my husband sends me back to the computer because I get cranky. I think it's because there are so many stories happening in my mind that if I don't get my thoughts written out, I get overwhelmed.
Who is your main character, and how did you choose that name?
In a Time to Bake, the character's name is Alison Dahl. I picked her last name because it's a known name for the part of the Midwest where the stories are set in my made-up town. And Alison just sounds nice when you say it.
What does a day in your writing world look like?
It always starts with fighting the cat for my keyboard. Wendell wants me to pet him, and I want to work. It takes twenty minutes for the routine to run its course. After that, I write until lunch. Then I might stick with writing, or I'll switch to making social media graphics, listen to a writing podcast or work on a blog post for pencildancer.com. My blog needs more love, but I'm finding it hard to find time to post.
What is the hardest part of being an author? Why?
Talking to readers face to face is difficult for me. I struggle with anxiety, and it takes a lot of energy to do book signings.
What's the best part of your author's life? Why?
I love seeing the world through a writer's lens. Settings are everywhere, seeing an empty barn along the highway gets me wondering about who lived there and what the story might be. I'm most comfortable being alone and writing provides that kind of working environment.
What is the craziest thing you've experienced as an author?
Remember I don't leave my house much so…going to a radio station to be interviewed seemed like something I would never do. But I did! It was a lot of fun but required fast thinking. Questions came fast and because radio silence is not a good thing I felt like being on a game show.
What are you most proud of?
My sons, they've grown up to be great men. It's tough being a mom, always second guessing if you're doing the right things. And I know I messed up a lot, but God pulled us all through, and I have a good relationship with them.
What is your favorite pastime?
I love to ride bikes with my husband. Oh, and there are those three grandbabies—that's fun thing to do for sure!
Do you have other books?
I do! Thank you for asking!
You can see them all here on my Amazon Page If you click the follow button, you'll always know when a new book comes out.
They are also listed under books on my webpage.
I also give away a free short story to anyone who signs up for my newsletter, All in Good Time and you can get it here. http://www.subscribepage.com/e3f2r6
Contemporary
Historical
Children
The Mystery of the Smithton Necklace
Nonfiction
A Survivor's Guide to Blended Families
What are you working on now?
I have the rights back to Hearts on the Road, so I'm going through it and applying the writing skills I've learned since then. When it's done, it will be republished. After that? Not sure, maybe another historical or do I want to travel back to Silverton where A Time to Bake is set. I love choices!
Link to book: A Time to Bake
Social media links:
Website/blog: http://bit.ly/1yW4iXp
Facebook: http://bit.ly/2eWCa4z
Twitter: http://bit.ly/2eWDHaK
Pinterest: http://bit.ly/2eWwlUP
Instagram: http://bit.ly/2eWAsjO
Goodreads: http://bit.ly/1GP4Oyp
SaveSave
SaveSave
SaveSave
SaveSave
Follow me on social media!