Bob Hostetler on bedtime stories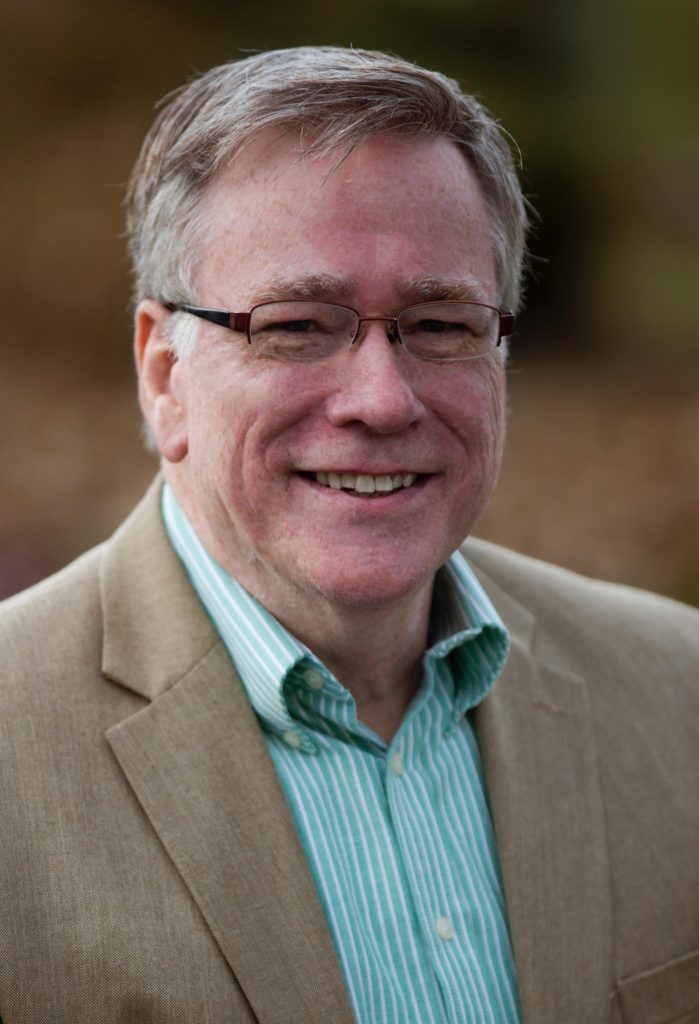 Bob Hostetler is an author, speaker, and literary agent whose fifty books include Don't Check Your Brains at the Door (coauthored with Josh McDowell) and The Bard and the Bible (A Shakespeare Devotional). He lives in southwest Ohio. 
Tell us about your newest book.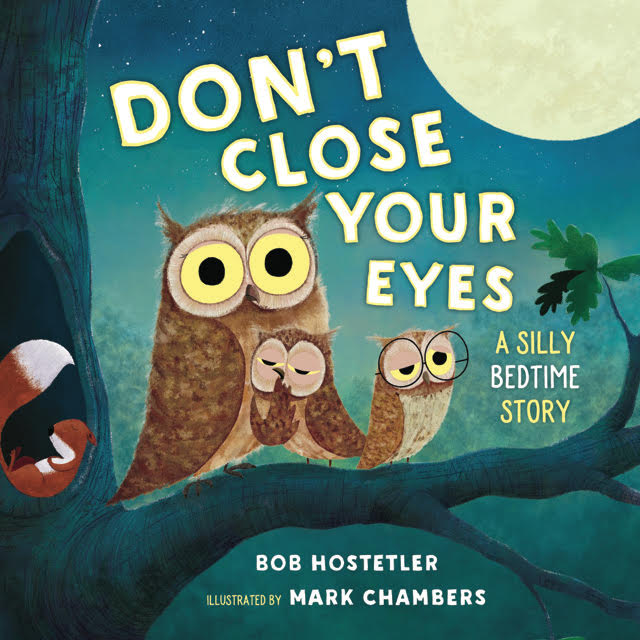 Don't Close Your Eyes is a silly rhyming bedtime book. I have long been a lover and reader of children's books and have read hundreds to my children and grandchildren. So I thought it would be fun to try using reverse psychology and the power of suggestion to coax children to sleep win the most entertaining way. And the illustrations, by Mark Chambers, enhance that purpose beautifully.
What genre do you focus on and why?
Focus? What's that? I write fiction and nonfiction, devotionals, and ministry helps, from How to Survive the End of the World to the historical novels, Northkill and The Return (based on events in my Amish family's history).
Why do you write? What drives you?
I can't NOT write. Sometimes I'm not even sure what I think until it flows from my mind through my fingers and onto a screen or page. Writing is a big part of how I think and process and express myself. 
Who is your main character, and how did you choose that name?
Don't Close Your Eyes is a series of quatrains an adult reads to a child, so I guess the main character is the child—though the delightful illustrations feature animal families (owls, squirrels, rabbits, etc.), so they play a part too.
What does a day in your writing world look like?
I ease into my writing days, praying and reading and doing busywork (email, paying bills, writing short pieces, etc.) before getting into the day's writing tasks. Usually by mid-afternoon I'm in the zone and, if it's going well, at the keyboard until 5 or 6. Those are the good days. The not-so-good days….well, let's not talk about them.
What is the hardest part of being an author? Why?
The money. Seriously, it's not the easiest way to make a living. 
What's the best part of your author's life? Why?
I get to do what I love. I get to play with words. I get to dig into the Word. I get to rub shoulders with writers and readers. I get to talk about words and books and God and His Word and writers and readers.
What is the craziest thing you've experienced as an author?
I was once in a pitch meeting with a major publisher, passionately describing a novel idea that was going to be a bestseller, for sure. But the editor's countenance kept falling, lower and lower, until he finally stopped me and said, "I hate to tell you this, but that story is already half written. By [a well-known author]." Who had pitched virtually the same storyline about six months earlier. 
What are you most proud of?
My humility.
What is your favorite pastime?
Reading. Duh. I usually read 100 or so books a year. But I also like hiking, seeing the Cincinnati Reds play, and enjoying weekly dates with my lovely wife.
Do you have other books? We'd love to know.
Thanks for asking. Most are listed on the "books" section of my website, from The Red Letter Life and The Red Letter Prayer Life to The Bone Box and Life Stinks…And Then You Die.
What are you working on now?
Lots. I hope to finish a new proposal on ancient values and practices that can draw us closer to God today…if we'll take even just a few steps in those directions. 
Website: www.bobhostetler.com
Link to book: https://www.thomasnelson.com/9781400209651/dont-close-your-eyes/
Follow me on social media!