Meet author Ellen Fannon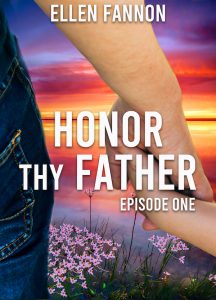 Award winning author, Ellen Fannon, is a newly retired veterinarian, former missionary, and church pianist/organist. She and her retired Air Force pilot-turned-pastor husband have fostered more than forty children and have two adopted sons. She has published three novels, and her stories have appeared in One Christian Voice, Chicken Soup for the Soul, Divine Moments, and Guideposts; and her devotions have appeared in Open Windows, Guideposts-All God's Creatures, and The Secret Place.
Tell us about your newest book.
My newest book, Honor Thy Father, is the story of a family who is torn apart through a series of unfortunate events. The story follows each main character's life through twenty-five years. When the patriarch of the family needs a life-saving bone marrow transplant, the family must come together and put aside misunderstandings and bitterness. It is a story of loss and redemption, and how God can turn tragedy into triumph.
What inspired you to write Honor Thy Father?
I have been working on Honor Thy Father for thirty-five years. I originally got the idea after reading about the journey of a man who had undergone a bone marrow transplant for leukemia. Over the years, I have revised the novel numerous times to include making it Christian-based.
How would you describe this book to someone in a 30-second blurb?
Besides the brief summary above, the story is told from the aspect of several different characters' experiences and points of view. The chapters are broken up between characters, so the reader must wait to find out what happens next with that particular character. The book also illustrates how ideas or beliefs we have held our entire lives can be wrong. Honor Thy Father teaches there are always consequences to sin and our sin affects other people, sometimes with tragic results. But God can ultimately make beauty from ashes.
What genre do you focus on?
I primarily focus on humorous Christian fiction, as seen in my three previous novels. Honor Thy Father is different, in that it is a drama—and for that reason, I believe there is more emotional depth.
Why do you write?
I write because I can't not write. I have been writing since the age of three. Well, not exactly writing since I didn't know how to write at that age, but I made up stories and drew pictures. Writing is a passion that God placed in my heart.
Who is your main character, and how did you choose that name?
I have several main characters: Adam, the patriarch, his three children, Charlotte, Dana, and Scott, and his second wife, Katrina. I chose the names because I liked them.
What is your work schedule like when you're writing a book?
I haven't had a defined writing schedule because I just retired from full-time veterinary practice. I wrote whenever I had free time.
What is the hardest part of being an author?
The hardest part of being an author is having to do marketing. I don't like marketing and I'm not good at it.
What's the best part of your author's life?
The best part of being an author is having someone say they enjoyed something I wrote or having someone say that something I wrote touched them. I have had strangers reach out to me and that is always a humbling experience.
What's one unusual fact about you?
My husband and I served as missionaries to Indonesia from 1999-2001. I originated and wrote a pet advice column for our local newspaper, the Northwest Florida Daily News. I have perfect pitch. (Okay, that was three facts.)
How have you changed or grown as a writer?
I have learned so much from my Destin Word Weaver's group and writing conferences. I feel that my writing has improved thanks to the help of so many wonderful, gifted writers who were and are willing to share their expertise with me.
What is your favorite pastime?
Not surprisingly, one of my favorite pastimes is reading. I also love playing the piano and going to the beach.
Do you have other books? We'd love to know.
Yes. I have three other novels: Save the Date, Don't Bite the Doctor and Other People's Children
What are you working on now?
I am finishing episode 2 of Honor Thy Father. I am also working on devotions for Guideposts All God's Creatures.
Website: ellenfannonauthor@gmail.com
Link to book: https://www.amazon.com/Honor-Thy-Father-Ellen-Fannon/dp/1959788027/
Social media links:
Facebook: https://www.facebook.com/ellenfannonauthor
Follow me on social media!