Adam Blumer on meaningful suspense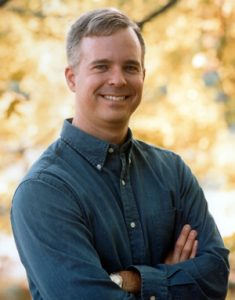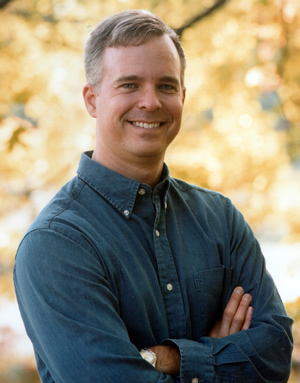 Adam Blumer is the author of three Christian suspense novels: Fatal Illusions (Meaningful Suspense Press); its sequel, The Tenth Plague (Kirkdale Press); and the upcoming Kill Order (Lighthouse Publishing of the Carolinas). A print journalism major in college, he works full-time from home as a book editor after serving in editorial roles for more than twenty years. He lives in Michigan's Upper Peninsula with his wife, Kim, and his daughters, Laura and Julia.
Tell us about your newest book.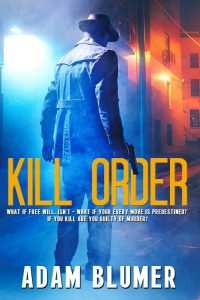 Adam's newest suspense thriller is called Kill Order. Grammy Award-winning pianist Landon Jeffers is at the height of his career when doctors discover a malignant brain tumor and give him only a few years to live. Desperate, he turns to a so-called miracle worker and agrees to the insertion of a medicinal brain implant. He feels better than he has in years…until he wakes one morning with blood on his clothes but no memory of what happened. On the run for a crime he doesn't remember committing, Landon, with his mom and his high school sweetheart, uncovers a mind-blowing conspiracy and begins remembering details of a crime he has long forgotten. As his brain unlocks repressed boyhood memories of a school shooting, he realizes his past holds the key to his future survival in a deadly cat-and-mouse game that threatens everything—and everyone—he holds dear.
What inspired you to write Kill Order?
Adam's dad passed away from brain cancer in 2011, and several aspects of his cancer journey kicked off the initial idea, which grew from there. One key detail involved a medical procedure; the doctors agreed to remove as much of his dad's brain tumor as possible and replace it with medicinal wafers intended to fight the existing cancer. Adam began playing the what-if game. What if the doctor implanted something else, something that could monitor or even control his dad's life?
How would you describe this book to someone in a 30-second blurb?
Landon Jeffers discovers a crime network is controlling his life through his brain implant. How can he escape and keep his loved ones safe?
What genre do you focus on and why?
Adam writes "meaningful suspense." He has enjoyed suspenseful novels since he was a kid, and there are several successful authors who have inspired him along the way. They include Frank Peretti, Terri Blackstock, Mary Higgins Clark, Brandilyn Collins, Ted Dekker, and Steven James. He also likes to include a redemptive message that will inspire or encourage readers. Like most novelists, he enjoys writing what he likes to read.
Why do you write? What drives you?
Since Adam was a kid, God has hardwired him to come up with story ideas and a yearning to get them down on paper. If publishers and readers want his offerings, that's even better.
Who is your main character, and how did you choose that name?
Landon Jeffers is a celebrity pianist in his forties. Adam has always liked the name Landon and never used it in a previous story. Adam believes he came up with the last name Jeffers by looking through a phone book and finding something unusual that had a nice sound to it.
What is your work schedule like when you're writing a book?
Adam writes mostly in the evenings and on the weekends, after his regular day job and household chores are out of the way so he can focus.
What is the hardest part of being an author? Why?
The hardest part of the writing life for Adam is finding adequate time after his day job and other commitments to actually write and free his mind enough to be creative. If he is under too much life pressure, he has difficulty producing. Perhaps someday his schedule will be freer so he can focus more on the writing.
What's the best part of your author's life? Why?
Adam loves hearing from readers who went to work tired because they stayed up too late finishing one of his novels. If Adam kept them immersed in his story, that's a score in his book.
What's one unusual fact about you?
When he was a kid, Adam had too many interests and struggled to focus. For a while he wanted to be a ventriloquist and had a "dummy" named Andy. But then Adam got braces and could no longer talk through his teeth like he used to. Andy sadly went into storage.
Do you have other books? We'd love to know.
Adam's first novel, Fatal Illusions, was originally published by Kregel; he now self-publishes it through Meaningful Suspense Press. Kirkdale Press (Logos) published its sequel, The Tenth Plague.
What are you working on now?
Adam is currently working on the sequel to Kill Order, which he hopes is only the first book in a series.
Website: https://www.adamblumerbooks.com/
Social media links:
Facebook: https://www.facebook.com/AdamBlumerNovelist
Twitter: https://twitter.com/adamblumer
Goodreads: https://www.goodreads.com/author/show/2315682.Adam_Blumer
Pinterest: https://www.pinterest.com/adamblumer/
Instagram: https://www.instagram.com/adamblumer/
 Want to enter to win a copy? Click here: <a class="rcptr" href="http://www.rafflecopter.com/rafl/display/8d1eaa8d7/" rel="nofollow" data-raflid="8d1eaa8d7″ data-theme="classic" data-template="" id="rcwidget_41957ygd">a Rafflecopter giveaway</a>
<script src="https://widget-prime.rafflecopter.com/launch.js"></script>

Follow me on social media!