Gina Holder on Adoption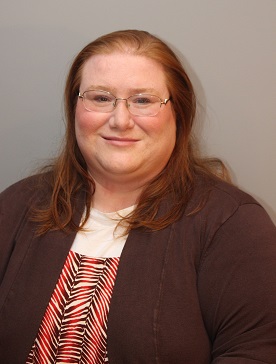 Gina Holder has been married to her best friend for 12 years and has one 11-year-old daughter. She's a stay at home mom and homeschools. She lives in Kentucky, but they're moving back to Colorado in May. She indie published her first novel in 2017 and is preparing to release her next book at the end of April.
Tell us about your newest book.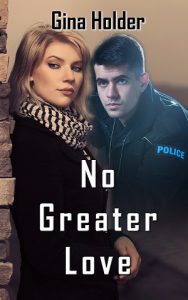 My current release is titled, No Greater Love. It's about a book-loving, coffee-drinking Portlander who discovers she is a "safe haven" baby after finding a Bible and a bookmark, leading her to the town of Whitman, Oregon, to search for her birthmother. Unfortunately, her birthmother doesn't want to be found and Paige's past comes back to haunt her when she becomes the primary suspect in a series of local robberies. Paige was adopted by a firefighter and after his death, she vows never to fall in love with a first responder- a hero. She can't understand someone willing to give their life for a stranger. Patrol Officer Hamilton Bryant is investigating the robberies. After the death of his best friend and fellow officer, he vows never to fall in love with anyone, except Paige has stolen his heart and he doesn't know what to do about it.
What genre do you focus on and why?
Historical Romance and Contemporary Romantic Suspense, but I enjoy incorporating some family drama into each of my stories.
Why do you write? What drives you?
I've always had a desire to tell stories. I want to be a witness for Jesus Christ, but I struggle to talk to people in person. Through my books, I can share the message of Salvation, and Spiritual lessons from the Word of God, without having to speak face to face.
Who is your main character, and how did you choose that name?
Her name is Paige McDonald. I didn't really choose it on purpose, it just came to me along with the story idea. It does fit her though since she is a book-lover.
What does a day in your writing world look like?
I'm a stay-at-home mom, so, writing comes secondary to taking care of our home and homeschooling my daughter. I try to work on my books after I finish housework for the day or sometimes, I set aside days for me to work without interruption. My husband supports my dream to be a writer and he helps when he can.
What is the hardest part of being an author? Why?
Accepting critique. I pour my heart and soul into my work and it's difficult to make changes.
What are you most proud of?
That I did it. I achieved my dream of being a published author.
What is your favorite pastime?
Reading fiction. I read about five books each month.
Do you have other books? We'd love to know.
My debut novel is titled, Whither Shall I Go? It's a historical missionary romance. It tells the story of an orphaned girl who goes from rags to riches, then falls in love with a young preacher. When he goes MIA during WWI, she continues their dream of being missionaries to Brazil, where she faces jaguars, anacondas, and an antagonistic Shaman. Amidst it all, she learns that God had a better plan for her life than she ever thought possible. This story is based on the Scriptures found in Psalm 139.
What are you working on now?
I'm working on book 2 of my Shadows Over Whitman. Books two will continue the story from book one. It does not have a title yet, I'm still working on that. I also plan on writing a series based on the brothers of my main character from Whither Shall I Go. I gave each brother a distinct personality, and I'm excited to share their stories with readers.
Social Media Links:
http://storiesbygina.wordpress.com
http://facebook.com/storiesbygina
http://instagram.com/storiesbygina
https://pinterest.com/ginaaholder/
Purchase link: No Greater Love eBookhttps://www.amazon.com/gp/product/B07PG1CVTD
Follow me on social media!