10 Commandments for Christmas (Part Five)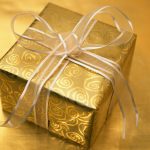 How can we apply the 9th and 10th Commandments to our busy American Christmas season? Let's see.
Commandment 9: Don't lie
This is a hard one because it involves, among other things, humility. Often we are expected to buy and exchange gifts that we can't afford, or we are invited to a multitude of parties and holiday get-togethers that would keep us from family time.
Sometimes we just have to be honest and tell the party hostess or those who expect gifts that we can't afford the expense or time. I've come to recognize that telling the truth is more important that living a holiday lie.
Commandment 10: Do not covet
Finally, I came to an easy commandment to apply to the holidays. There will always be others who get more, do more, have more. We must be content with what we have and not covet what others have.
So I want to apply the Ten Commandments to my Christmas and celebrate this wonderful season in a way that honors the Christ Child. Join me, will you?
Follow me on social media!